Hope for homeless neighbors
In 1950, our doors opened to share the hope of Jesus to homeless men. Today, we are still giving that hope to hundreds of men each year by providing a comfortable bed, three meals a day, clothing, medical care, addiction counseling, job training, education assistance, and a structured environment with biblical mentoring. Each man comes with different burdens, but our caring staff develops vital relationships with these fragile souls so they can find the best path for their recovery. Those who come to our Men's Shelter are given productive work and have no time limit for how long they can stay. We believe that permanent change takes time, and we want to allow every man whatever time it takes to become stable and successful.
Men's Shelter Faces of Hope

Meet Dewey
Dewey was first introduced to drugs by his father when he was only 12 years old. After many years of his on-again, off-again struggle with drugs, Dewey was left an empty heart, and a deep addiction. He came to Good News in Spring of 2020, and since then he has made a complete 180 with leaps and bounds towards total sobriety and self-sufficiency…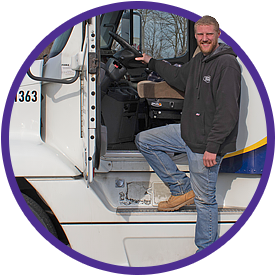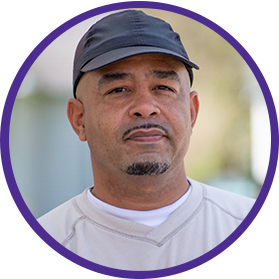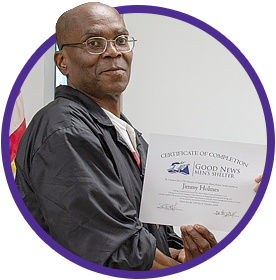 According to the National Coalition for the Homeless, a high percentage of homeless individuals struggle with substance abuse. It is estimated that 38% of those experiencing homelessness abuse alcohol and 26% abuse drugs. In a recent study, two-thirds of men reported the main reason for their homelessness was drug or alcohol misuse.
To build hope into these lives we offer special addiction recovery classes as part of our men's programming. Groups meet weekly where the attendants are encouraged by student testimonies, practical Bible lessons, along with individual and group counseling. We provide workshops, one-on-one sessions and training materials to keep men focused on discipleship and recovery throughout the week. Because habits are not built overnight, they are also not quickly broken. At Good News, we help bear the burden alongside these men for as long as they need.
Our addiction recovery programming is state recognized and complies with most court mandated rehabilitation classes.
A large number of men find themselves homeless due to a lack of job skills, making it very difficult to find stable employment. Because of this, onsite job training is provided in a variety of skill areas such as retail, parts manufacturing and management.  We will even help build a professional resume and include the training and work done while here at Good News. Job placement is the next step for many men, and our counselors work with each man to find a reliable, full-time job to help maintain a lifestyle of stability.
Although homelessness can happen to individuals from any background, education can be one of the main factors leading to a person or family becoming homeless. Many struggle with debt and paying bills due to a lack of work eligibility or skills. Without income for rent or anyone to turn to, becoming homeless can occur very suddenly.
We understand that if someone is truly going to have lasting stability, they need proper educational tools. One of the many services we provide is the opportunity to attend classes, receive free HSE (GED) tutoring and, once ready, Good News will pay for the testing.
If the high school diploma has already been achieved, we will work with each individual and help them be placed into skilled trade training or some other form of higher education. Most homeless and poor can receive grant money to make this a reality. Good News provides free housing, hot food and a bed to call your own so those experiencing homelessness can focus on needed education.
It is easy at times to just walk past a homeless neighbor and forget that they are still a needy person, no matter what caused their situation. Each is a unique individual in need of love, comfort, and empathy and they require time, effort, and support to become stable and self-sufficient. Personal, one-on-one counseling is offered to each Men's Shelter resident for as long as they are with us. We have counselors on site morning and evening so we can work with each man around their schedule.
Measuring Our Impact
Averages based on 2019-21 Stats
0
Attendance at Counselling