Hope for underprivileged youth
At our campus on the east side of Indianapolis we offer programs for children year-round in our Youth Center. Boys and girls ages 8-18 have the opportunity each day to hear a Bible message, receive tutoring, play sports and video games, and participate in fun activities. We desire to reach kids with the Gospel of Jesus Christ and teach them the better way of life outlined in God's Word before they head down destructive paths or give in to negative influences.
Youth Center Faces of Hope
Meet Antonio
Antonio has been attending our Youth Center since 2013. He lives in a small apartment with his single mom and younger sister, Arkaysia. One day on a drive down Washington Street, Antonio remembers seeing our playground and it quickly grabbed his interest. He asked his mom if he and his sister could play there, and she agreed to sign them up for our program. They have been faithfully attending the Youth Center ever since!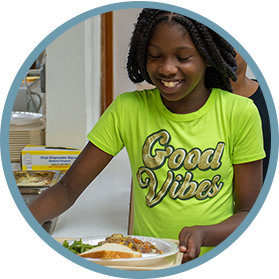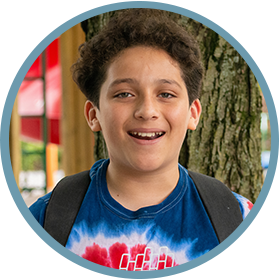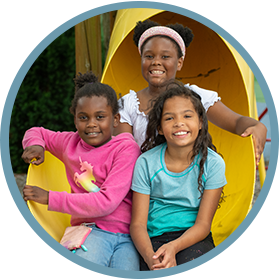 There is no denying that troubled and inner-city youth are in desperate need of intervention. Many boys and girls in our community are growing up with little to no father figure, and often a mom that is too busy trying to keep food on the table to be able to build discipline into the lives of her kids.
Children come from all over the neighborhood looking for companionship, safety, and people who genuinely care about them.  We provide them with nutritious meals, help with homework and godly mentoring from people who love them unconditionally.
We offer the opportunity for teen boys to participate in sports by playing on our basketball and football teams. For us it is about much more than just sports. It's creating a culture in which our guys can have fun, learn to work together, be competitive, and even have outbursts in a place where we can step in and be the light they desperately need. Our sports teams offer an opportunity to teach discipline and model godly actions and attitudes.
For many of our Youth Center kids, it is difficult for them to have reliable access to nutritious meals. Underprivileged families with no transportation or funds often resort to cheaper, unhealthy diets and the kids depend heavily on their school for meals. At Good News Ministries we provide hot meals, not just for homeless men, but also for children who attend our Youth Center! Here they can have access to balanced meals and fresh produce.
No matter their background, boys and girls need a place where they can play, interact with other kids and receive mentoring to guide them as they grow. In our Youth Center, children benefit from educational tutoring, at least one nutritious meal a day and a safe haven from neighborhoods filled with drugs, violence and oppression.
Video game systems, full court basketball, air hockey, pool tables and a three story playground are just a few activities that keep our kids busy. Voluntary and mandatory events fill their evenings during the school-year. They are fed a nutritious dinner, participate in our Tutorial Program, attend Bible studies and also have free time to enjoy all the Youth Center has to offer.
When school is out for the summer we switch to a daytime schedule, giving our kids a safe place to exist off the streets while their parents are at work. They participate in community projects, receive 2 meals a day, attend Bible studies and earn an end of summer trip by memorizing scripture, attending church, inviting friends and being faithful to our program. Year-round our Youth Center works to build hope into precious, young lives and give them a shot at a brighter future.
Because we are interested in helping needy kids educationally as well as spiritually, our Youth Center has operated a daily Tutorial component since inception in 1994. For the beginning of this school year, our Educational Coordinator made some major improvements to the program which include moving to a new space outside of the Youth Center, newer laptop computers, new online educational software that's lots of fun and a revamped incentive system to encourage kids to attend. Our goal is to help the children improve their grades in school so the kids are able to earn food, prizes and exciting activities for attending, turning in their report cards and increasing their GPA.
This enhanced Tutorial program is voluntary but we have been pleasantly surprised to see a good number of the kids continue to take advantage of the opportunity. For those who don't choose to attend, they are allowed to play and have fun in the Center, however, they must first participate in a Reading Comprehension Program. Each day the kids are given a page to read and then they answer a few questions about the subject. Once they have finished they can go enjoy free time. This daily learning exercise helps the kids develop better reading skills while increasing their ability to comprehend the material. We have always been passionate about helping our kids improve educationally and we believe this new format will bring even better results.
Measuring Our Impact
Averages based on 2019-21 Stats
0
Average Daily Attendance